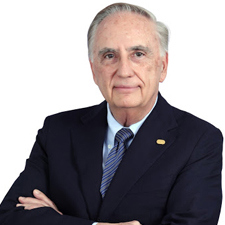 Larry Howell
Chairman, CRIF High Mark and CRIF Solutions
Larry Howell, currently also Chairman of CRIF Corporation, has over 40 years of association with Global Credit Bureau industry. He has previously worked with TransUnion, a USA based credit bureau, for 35 years and led expansion of its businesses in Asia, Europe, Mexico and other countries throughout the world. He was also instrumental in setting up of India's first credit bureau (CIBIL) and served as its Director for many years. He was Vice President & General Manager of the New York Credit Bureau and has directly managed bureaus in other major cities in the United States. He has also been the Managing Director of bureaus in Mexico & Canada, Chairman for the largest credit bureau in South Africa & Hong Kong and Director for bureaus in many emerging markets such as Czech Republic, Russia, India, Italy, Thailand etc. Larry now lives in Bologna, Italy.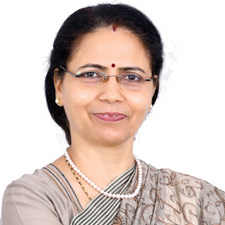 Kalpana Pandey
CEO & Managing Director, CRIF High Mark
With over 25 years of experience in the BFSI segment, Kalpana has been spearheading CRIF High Mark's transition into a new age credit information bureau in India.
Capitalizing on her past experience as Chief Technology Officer of erstwhile High Mark and at HDFC Bank as Senior Vice President – IT, Kalpana's expertise are designing & managing many 'Time & Business' critical set-ups in key organizations. She excels in conceptualizing and transforming challenges into business opportunities.
Kalpana began her career with State Bank of India and then worked with IDBI Principal Asset Management Company as Head-Technology. An M.Tech (Computer Science & Technology) & P. G. Diploma (Electronics &Communication) from IIT Roorkee, she is also certified on various internationally accepted Best Practices, Frameworks and Standards on Enterprise Architecture, Governance, Risk, Compliance & other Management practices.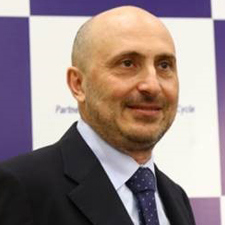 Ubaldo Tambini
Region Director, Analytics and Solutions
Ubaldo Tambini, currently based at Dubai, is the Region Director of Asian Competence Center for CRIF Credit Solutions with direct responsibility of business development for India and UAE since August 2015.
Ubaldo joined the CRIF Group in Bologna in 2006 to startup a new management consulting business line focused on supporting Banks and Financial institutions in improving and optimizing their credit processes. In 2010 Ubaldo was appointed as Director of Business & Analytics Consulting, leading a team of 50 people with the responsibility of business development and delivery for risk management, process management and predictive analytics business lines for Europe, Russia and North Africa.
Before joining CRIF, Ubaldo was the Director of Business Development and Strategic Marketing of TASNCH, an European Company with headquarters in Bologna Italy, a leader in inter-banking payment systems and electronic money software solutions. In this position he was directly responsible of strategic projects with the European Central Bank and European Banking Association for SWIFT network and EMV microchip introduction. Ubaldo began his career at The Boston Consulting Group in Italy, being involved and leading multiple strategy consulting projects for large international players, initially in the consumer goods and automotive industries and later in the financial services.
Ubaldo holds a degree with Honors in Physics from the University of Ferrara, PhD in Nuclear Physics from University La Sapienza, Roma, and a MBA in General Management from Alma Graduate School of Bologna.
Manjeet Singh Chhabra
Region Director, Business Information
Manjeet Singh Chhabra is the Managing Director of leading risk management and business solutions provider CRIF Dun & Bradstreet UAE. Prior to this, Chhabra held the positions of General Manager at Dun & Bradstreet, and Managing Director at Columbus A/S.
Equipped with over 15 years of international experience, business strategy, international marketing and commercialization are his forte. As a business veteran in South Asia and the Middle East, Chhabra is a respected thought leader in the industry. He also mentors and nurtures SMEs in the region.