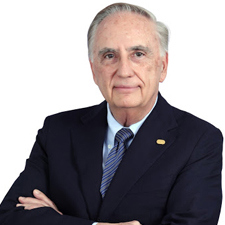 Larry Howell
Chairman, CRIF High Mark and CRIF Solutions
Larry Howell, currently also Chairman of CRIF Corporation, has over 40 years of association with Global Credit Bureau industry. He has previously worked with TransUnion, a USA based credit bureau, for 35 years and led expansion of its businesses in Asia, Europe, Mexico and other countries throughout the world. He was also instrumental in setting up of India's first credit bureau (CIBIL) and served as its Director for many years. He was Vice President & General Manager of the New York Credit Bureau and has directly managed bureaus in other major cities in the United States. He has also been the Managing Director of bureaus in Mexico & Canada, Chairman for the largest credit bureau in South Africa & Hong Kong and Director for bureaus in many emerging markets such as Czech Republic, Russia, India, Italy, Thailand etc. Larry now lives in Bologna, Italy.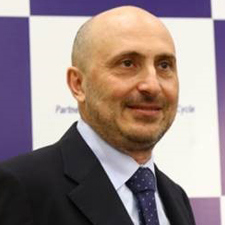 Ubaldo Tambini
Region Director, Analytics and Solutions
Ubaldo Tambini, currently based at Dubai, is the Region Director of Asian Competence Center for CRIF Credit Solutions with direct responsibility of business development for India and UAE since August 2015.
Ubaldo joined the CRIF Group in Bologna in 2006 to startup a new management consulting business line focused on supporting Banks and Financial institutions in improving and optimizing their credit processes. In 2010 Ubaldo was appointed as Director of Business & Analytics Consulting, leading a team of 50 people with the responsibility of business development and delivery for risk management, process management and predictive analytics business lines for Europe, Russia and North Africa.
Before joining CRIF, Ubaldo was the Director of Business Development and Strategic Marketing of TASNCH, an European Company with headquarters in Bologna Italy, a leader in inter-banking payment systems and electronic money software solutions. In this position he was directly responsible of strategic projects with the European Central Bank and European Banking Association for SWIFT network and EMV microchip introduction. Ubaldo began his career at The Boston Consulting Group in Italy, being involved and leading multiple strategy consulting projects for large international players, initially in the consumer goods and automotive industries and later in the financial services.
Ubaldo holds a degree with Honors in Physics from the University of Ferrara, PhD in Nuclear Physics from University La Sapienza, Roma, and a MBA in General Management from Alma Graduate School of Bologna.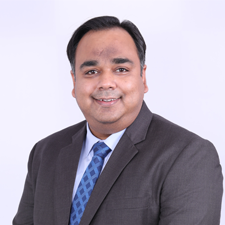 Wilfred Sigler
Senior Director, Market Development & Digital Solutions, CRIF India
Wilfred joined CRIF Group in 2015 and since then is responsible towards the Sales & Marketing portfolio related to the Credit Bureau while owning the business for Credit Solutions and Business Information on country level. His business consists of B2B, B2C sales for bureau products on risk management services & decision support systems to the BFSI segment and providing Business Information reports for companies to banks and corporates.
He represents the company in India for the entire sales cycle and assures the realization of further development of products/services while also working on the development of brand awareness and positioning.
Wilfred is a Financial Services professional with rich experience in Sales, Operations and Product Management of Financial Services. Before CRIF he headed the sales function for Experian, a leading Credit Information Bureau in India in a key frontline sales capacity. He managed B2B sales for top banks, NBFCs, Insurance and Telecom sector clients as Head of Credit Services Sales with Experian. Wilfred has also worked with GE Money where he successfully built, grew and managed Sales and Operations in different locations for retail loans setting up and managing complete business operations to ensure targeted top line and bottom line performance. Wilfred is an expert in mapping market dynamics with ability to identify and exploit emerging business opportunities and has proven strengths in creating and developing extensive network of channel partners to ensure deeper market penetration along with being an accountable leader.
Wilfred holds an MBA from Goa Institute of Management and a B.Com Honors degree in Business from St. Xavier's college, Kolkata.