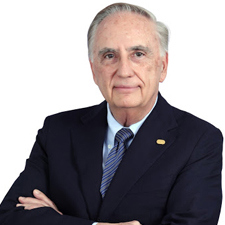 Larry Howell
Chairman, CRIF Solutions
Larry Howell, currently also Chairman of CRIF Corporation, has over 40 years of association with Global Credit Bureau industry. He has previously worked with TransUnion, a USA based credit bureau, for 35 years and led expansion of its businesses in Asia, Europe, Mexico and other countries throughout the world.
He was also instrumental in setting up of India's first credit bureau (CIBIL) and served as its Director for many years. He was Vice President & General Manager of the New York Credit Bureau and has directly managed bureaus in other major cities in the United States.
He has also been the Managing Director of bureaus in Mexico & Canada, Chairman for the largest credit bureau in South Africa & Hong Kong and Director for bureaus in many emerging markets such as Czech Republic, Russia, India, Italy, Thailand etc. Larry now lives in Bologna, Italy.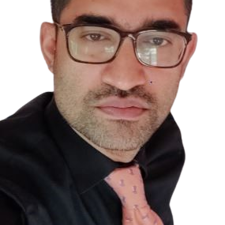 Atrideb Basu
Director - Management Consulting, CRIF India
Atrideb Basu is Director- Management Consulting at CRIF India. He leads CRIF's consulting team,setup at Pune which houses over 50 experts. He has been with CRIF India since 2015 and has been instrumental in establishing CRIF's Analytics practice in India. Atrideb is responsible for pre-sales, consulting, and delivery of CRIF's analytics offering across these markets. CRIF's solutions have helped clients improving their existing processes and business results.
Atrideb started his career at American Express in India where he built logistic models on transaction level data across multiple international countries including Canada, Japan, Australia, Brazil, and Germany amongst others to predict the risk of default at a transaction level.
Before joining CRIF India, Atrideb worked at Predictive Analytics Group, Cognilytics, Inc, a global communications, hosting, cloud and IT services company enabling millions of customers to transform their businesses and lives through innovative technology solutions. Atrideb holds a degree with master's in business economics and BA Economics from Calcutta University.