Cyber Check Report from CRIF

A digital presence exposes every business to multiple cyber threats.
Online services are becoming increasingly important to businesses. A data breach or cyber-attack might cause business and reputational damage, as well as regulatory and compliance issues. Through cyber security risk analysis solutions, CRIF's goal is to help make cyber risk management accessible to businesses across all sectors and industries. We place cyber security risk analysis screening at the heart of the organisation to the business and protect brand reputation.
CRIF CYBER CHECK powered by KYND is simple and easy to use. A cost effective proactive response to cyber risk management.
Our cyber risk assessment reports help protect against the following threats.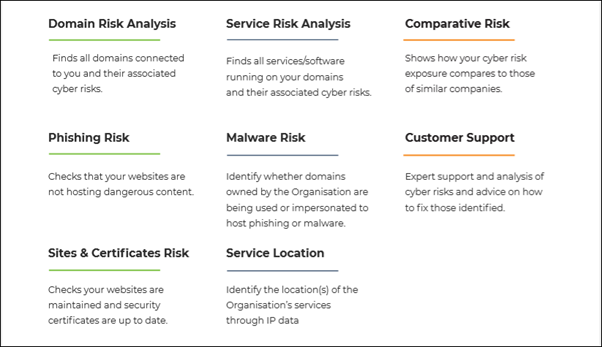 FAQs Cyber Check Report
What is Cyber Risk?
Cyber risk is much more than just hacking. It involves internal and external risks, product risk, third-party risk and aggregate risk.....Read More